The beauty of

simplicity
Square, a fully flexible Bootstrap theme that utilises timeless Swiss influenced graphic design and typography to create beautiful responsive websites
Explore pages
Join thousands of businesses who trust in us
Landing pages
Square offers a diverse set of impactful landing page designs with beautifully clean, clear visual styling to accommodate the needs of almost any application – from events and creative to technical, corporate and beyond.
Not just for developers
You don't need to be an expert developer to harness the user friendly simplicity and flexibility of Square.
Timeless design
Taking design cues from Swiss design and typography, Square offers elegant, contemporary page layouts.
Detailed documentation
Extensive documentation covering all components and tools makes implementation as elegant as the design.
Secondary pages
Clean lines, clarity of typography and considered use of white space informs a highly polished visual style that is carried through an extensive collection of secondary page designs.
Main features
Square's beautiful visual design style is built on feature rich, flexible foundations.
Fully responsive
Square stays beautiful on all screen sizes across all devices
Latest Bootstrap
The latest version of Bootstrap has you covered for all eventualities
100% customisable
A vast set of components makes your imagination the only restriction.
Built with Sass
Take full advantage of Sass – just like Bootstrap and Us ;)
Cross-browser compatible
Compatible across all modern browsers, including Edge and IE10+
Accessible
Square is open to all with accessibility central to the design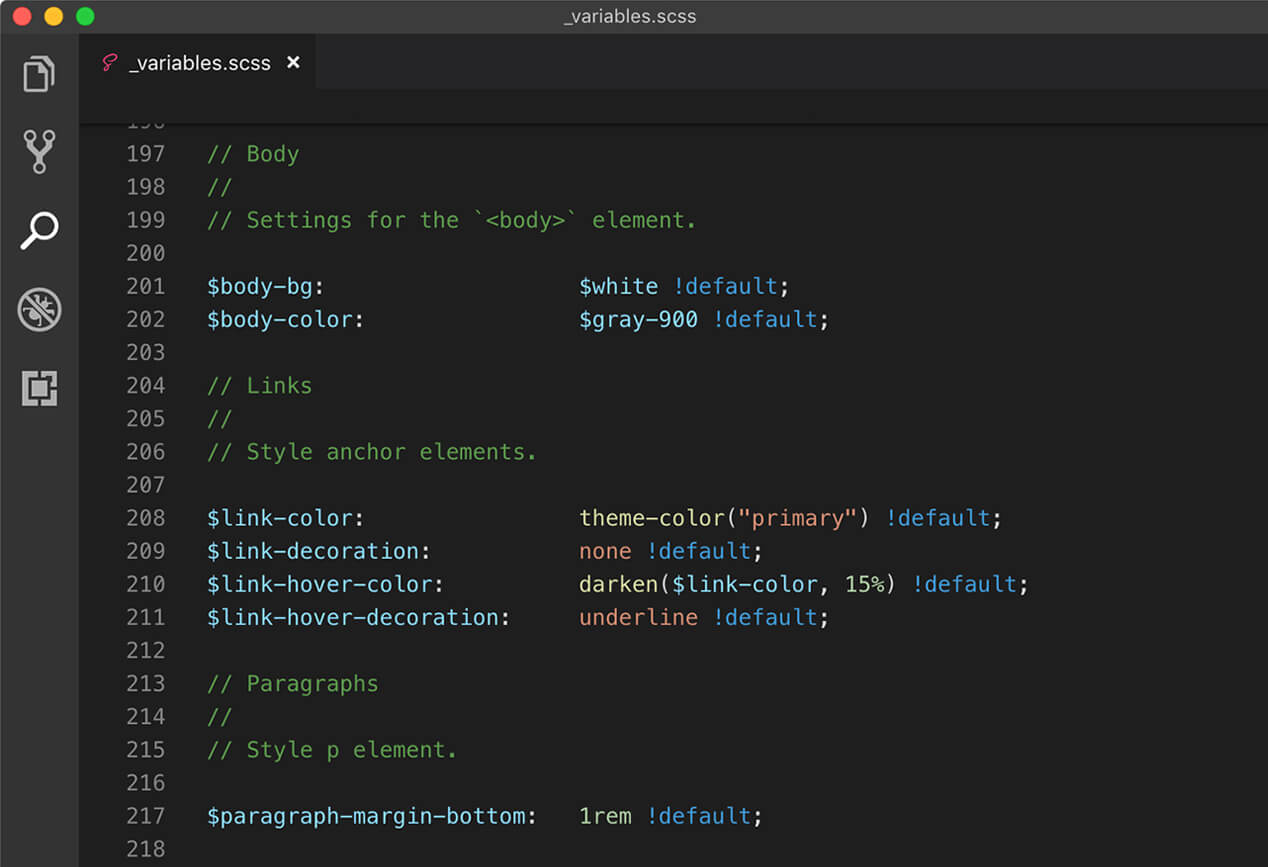 Nunjucks and HTML files included
Take advantage of Nunjucks template engine or HTML to work with Square in the way that suits you best
30,000+ unique icons in svg, pdf and png format
Extensive library of 10,500 icons in three different weights to embellish and enhance designs, all for free. You name it, it's there!
Works both with Webpack and Gulp
Use your preferred building tool with no restrictions
Premium plugins for FREE
No hidden extras. With Square, everything is free when it comes to premium plugins
Have just started working with SQUARE theme and have to say, it looks great.
I love the simple and elegant layouts from a design point of view.
Especially the Swiss inspired typography. I can't wait to get building with this theme.
Nelson Harris, CEO of AweSum
Build tools and documentation
Components, plugins, and build tools are all thoroughly documented with live examples and markup for easier use and customization.
> $ npm install
Everything installed!
> $ gulp
BrowserSync started
Opening localhost:3000
watching files
> $ and?
And now, it's done
Not comfortable diving that deep?
No worries, just use the compiled CSS and example pages!
Start your new project with Square